Sale price
$35.00
Regular price
$35.00
Unit price
per
Sale
Sold out
Benefits of this product
Delicious and hydrating beverage
0 Calories! We made it with Monk Fruit
Protecting against free radicals
100% Happiness Guarantee
View full details
Why Miaroo Matcha?
Experience the perfect balance of flavors with our Monk Fruit Matcha Lemonade, a tantalizing blend that combines the natural sweetness of monk fruit with the invigorating taste of matcha and lemonade. Each sip of this exquisite beverage delights the palate with the smooth and earthy notes of matcha, the tangy zest of freshly squeezed lemons, and the subtle sweetness of monk fruit. The monk fruit, a natural low-calorie sweetener, adds a touch of sweetness without the guilt of added sugars, making it an ideal choice for those seeking a healthier alternative.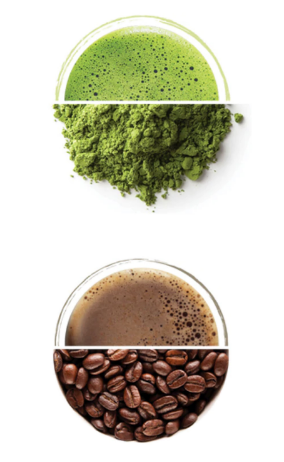 Matcha vs Coffee
Matcha is a superfood, and it's known for its high concentration of antioxidants. It contains about 137 times MORE antioxidants than green tea powder. High-quality matcha is also naturally rich in L-Theanine, which may increase alpha waves in your brain. These waves are linked to mental relaxation and may help fight stress signals. In addition, the matcha provides an extended release of caffeine that gives you sustained, uplifting energy without the jitters or the crash that coffee normally gives you.
All-Day Focus

Matcha contains less caffeine than coffee but still packs a slow-releasing energy buzz.

Hello Hydration

A little Matcha goes a long way at 99.5% water. Pure Miaroo Matcha boosts your water levels while supplying your matcha fix. in a way that coffee just can't.

Goodbye Coffee Breath

Unlike coffee, Matcha won't leave your teeth stained and your breath less than fresh. Your dentist will thank you later

Mix and Matcha

Like coffee, though, Matcha improves everything from smoothies to cakes- it's even been used in facemasks! What can't this superfood do?