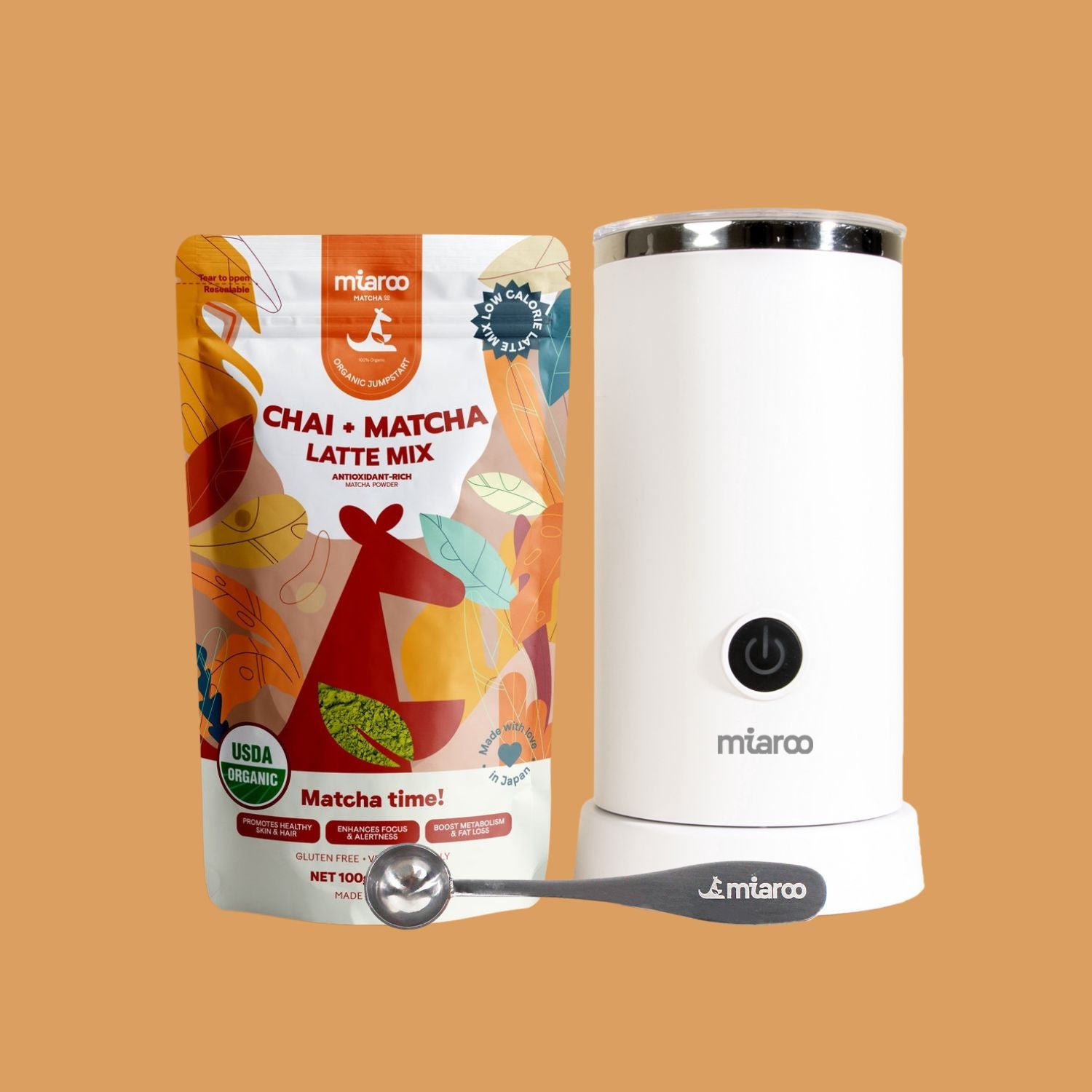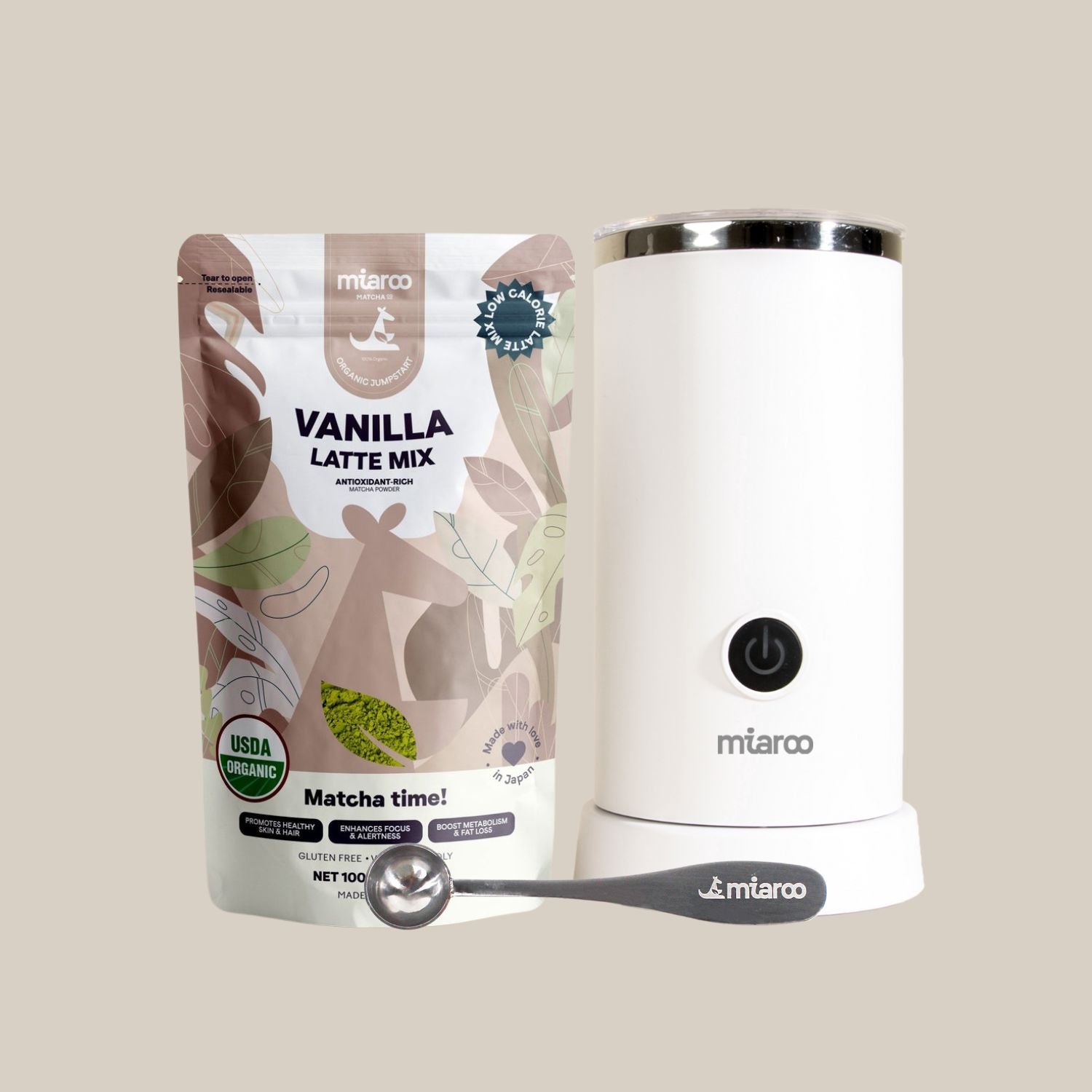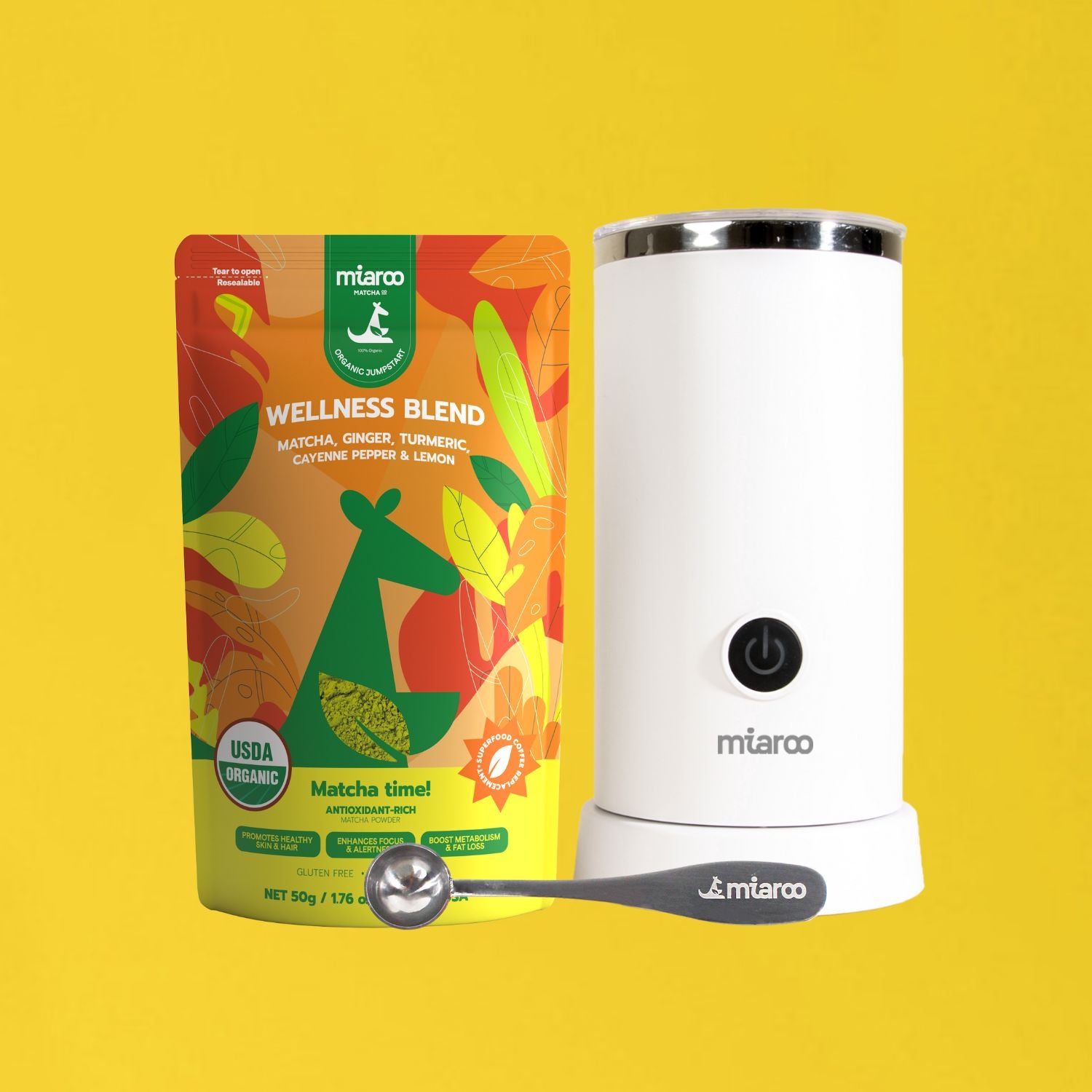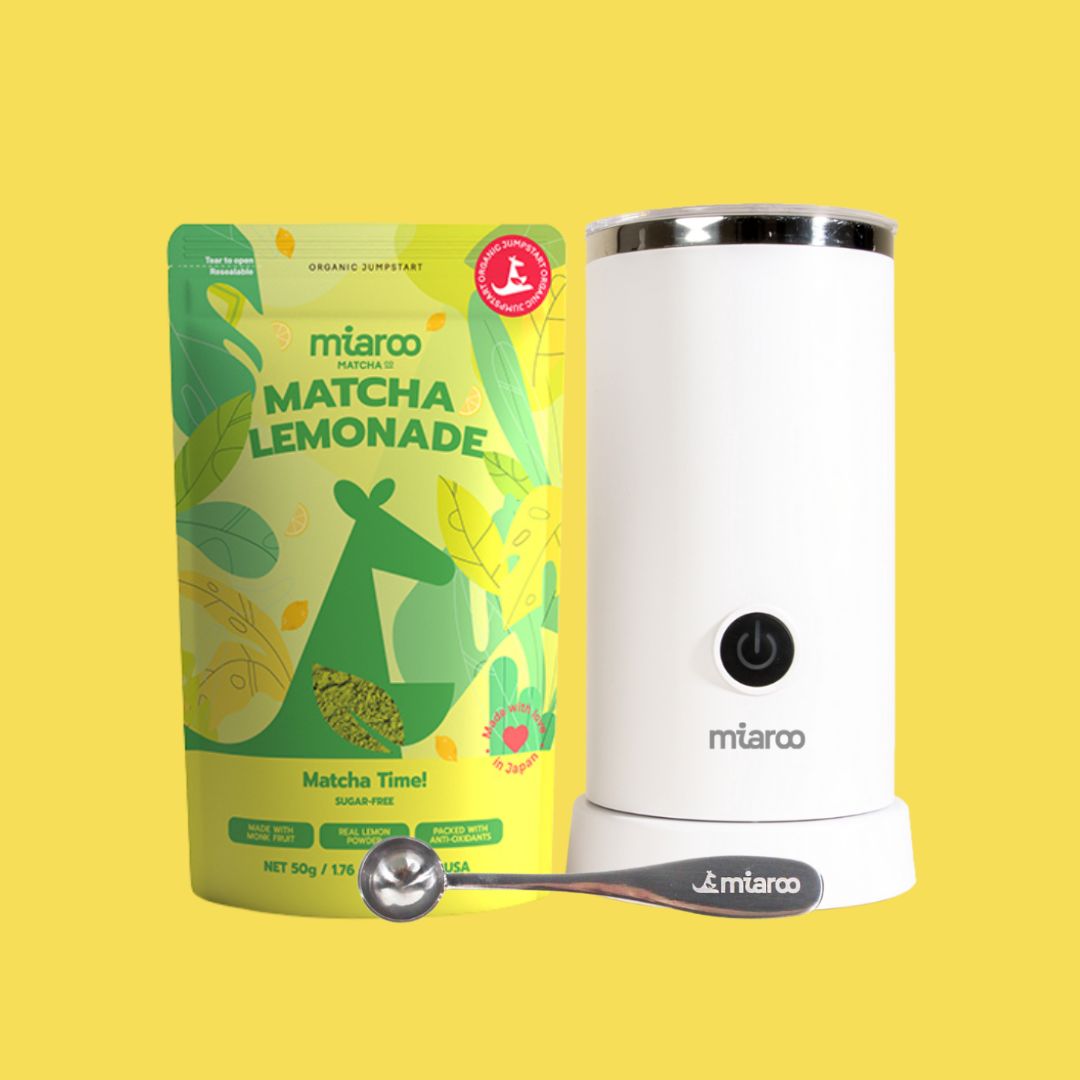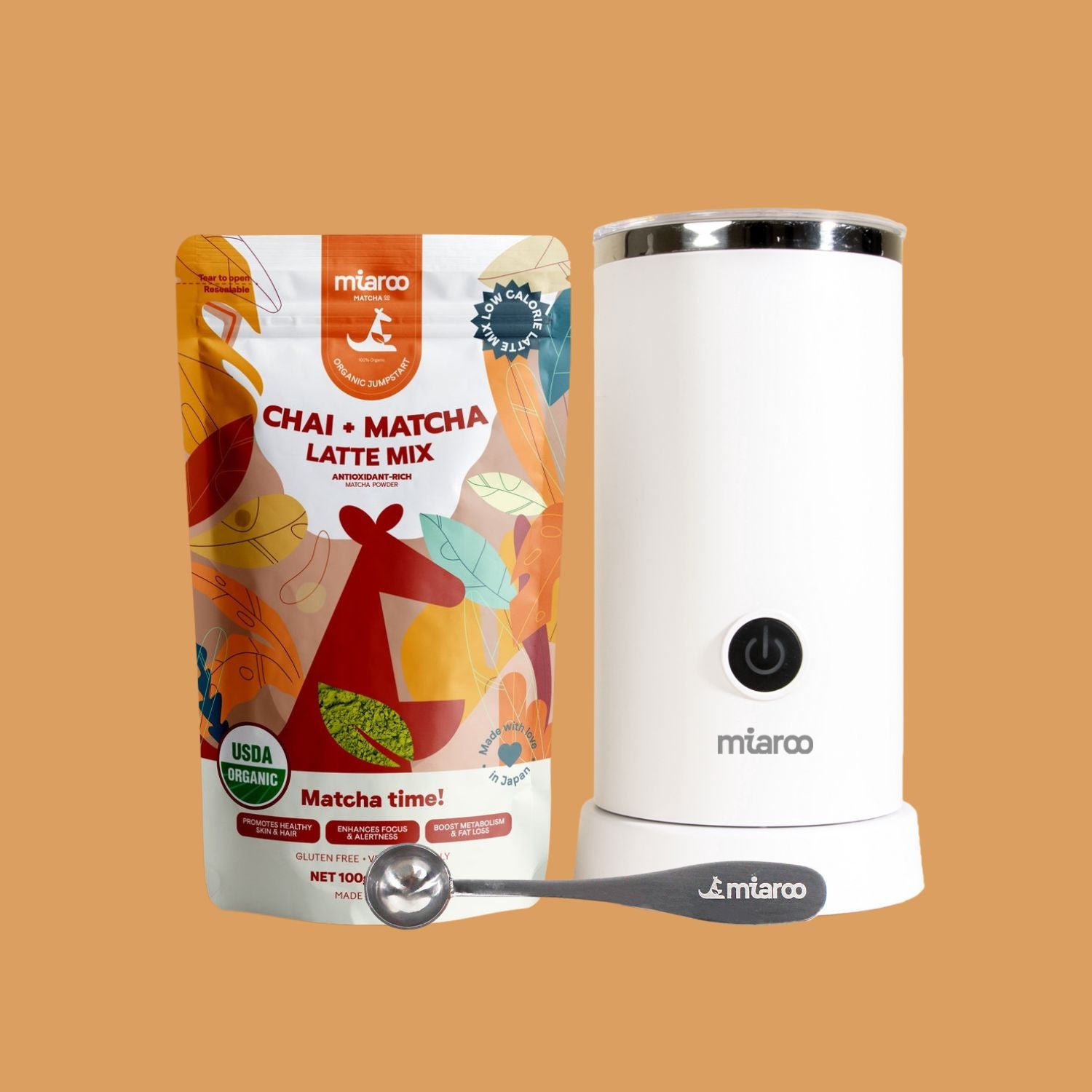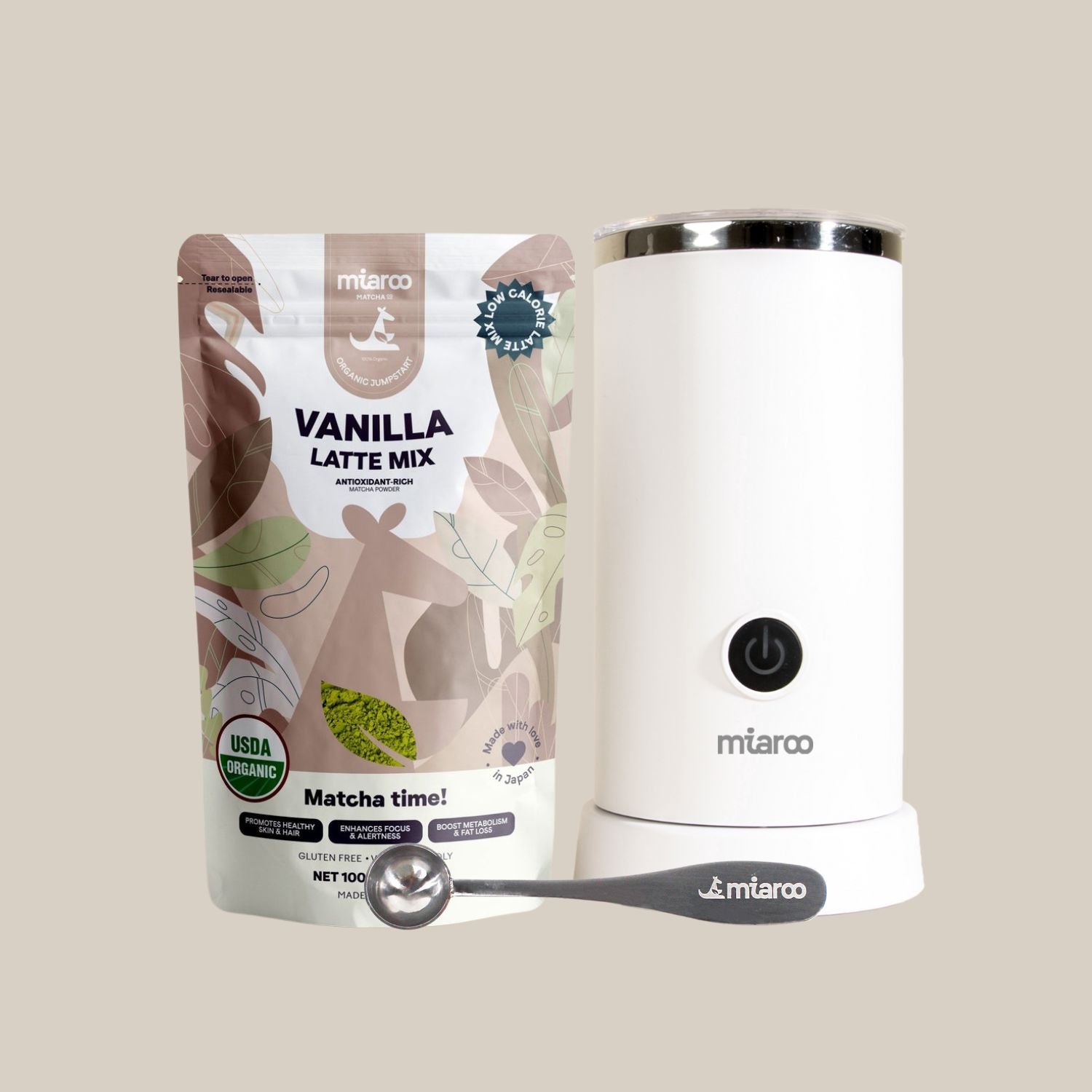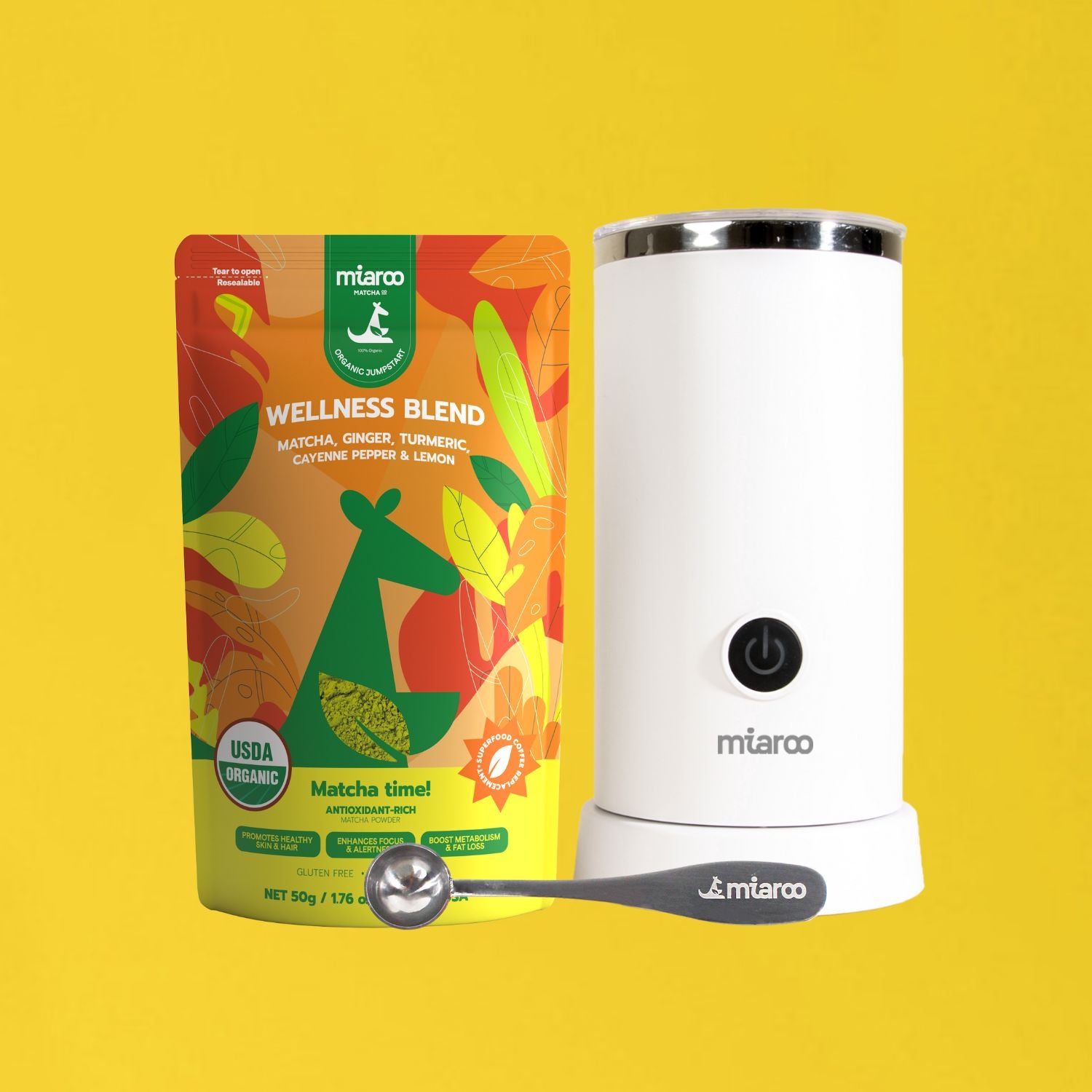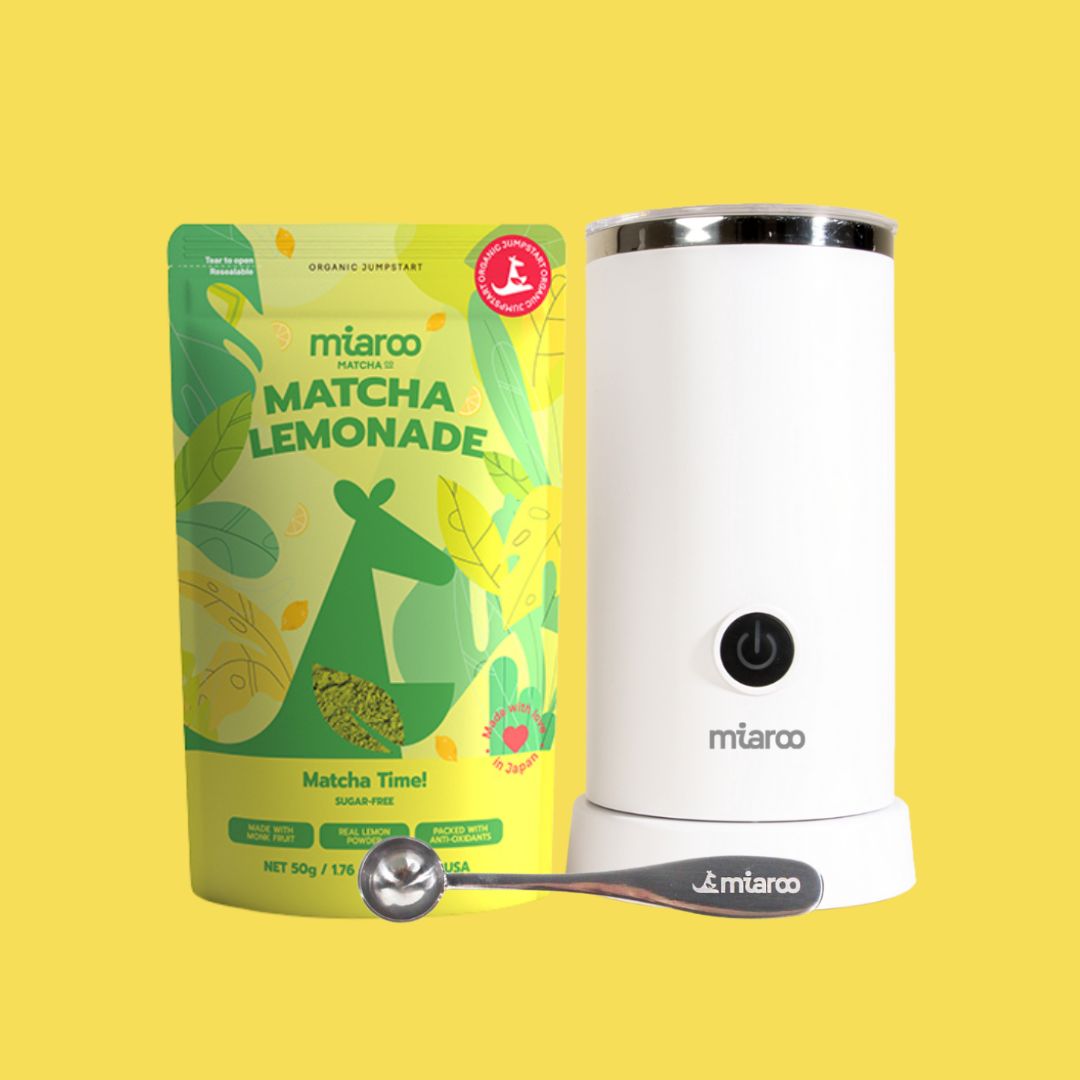 The All Day Matcha Kit
The biggest savings on the highest-quality matcha. One ingredient: the freshest green tea leaves, hand-picked in Japan!
Everything You Need: Collectible Miaroo Matcha Scooper, The Miaroo Frother, And Your Choice of Miaroo Matcha Flavors!
25 Servings Of USDA Organic Matcha
Long-Lasting Energy & Focus
(Without The Coffee Crash, Jitters Or Anxiety)
Packed With Antioxidants And Supports Immunity
Smooth & Delicious, Clump-less Matcha Every Morning
MONTHLY SUBSCIPTION. REFILL SHIPS IN 30 DAYS.
No Commitment. Pause or Cancel Anytime.
In 3 weeks we will email you about your upcoming refill shipment. Your refill will ship for $40. By default, it will be another 30 servings, but you can adjust or cancel at any time. We make it easy for you.
THE SCOOP ON TENZO
Tenzo is the highest quality matcha for about $1/ serving. Mix 1 tsp into water or milk and enjoy it hot or cold depending on the weather. The Tenzo Communi-tea loves getting creative with sweetened lattes, tea, smoothies and more!
---
NUTRITION INFORMATION
Serving Size
1 tsp (2 gram)
---
Calories

5

Fat

0

Sodium

0

Carbohydrates

2g

Sugar

0

Fiber

2g

Protein

0
US
MIAROO MATCHA
THEM ENERGY DRINKS
& COFFEE
What You Need
Concentration & Focus
Immune Boost
No Chemicals
No Crash, No Jitters
Energy
MAKE A TENZO IN60 SECONDS OR LESS
1
title
2
title
3
title
4
title
5
title
1
title
2
title
3
title
4
title
5
title
HOW TO ENJOY TENZO

ENDLESS POSSIBILITIES
Turn your favorite (but outdated) coffee or energy drinks into clean green Tenzo drinks in seconds. Lattes are lattes, espresso shots are matcha shots, the list goes on and on. PS: mixing matcha with honey never hurt.

CONTROL YOUR ENERGY
With precisely 36mg of natural, non-jittery caffeine per serving, you can easily control the strength. Need a boost? We feel you, just add a few more scoops of matcha!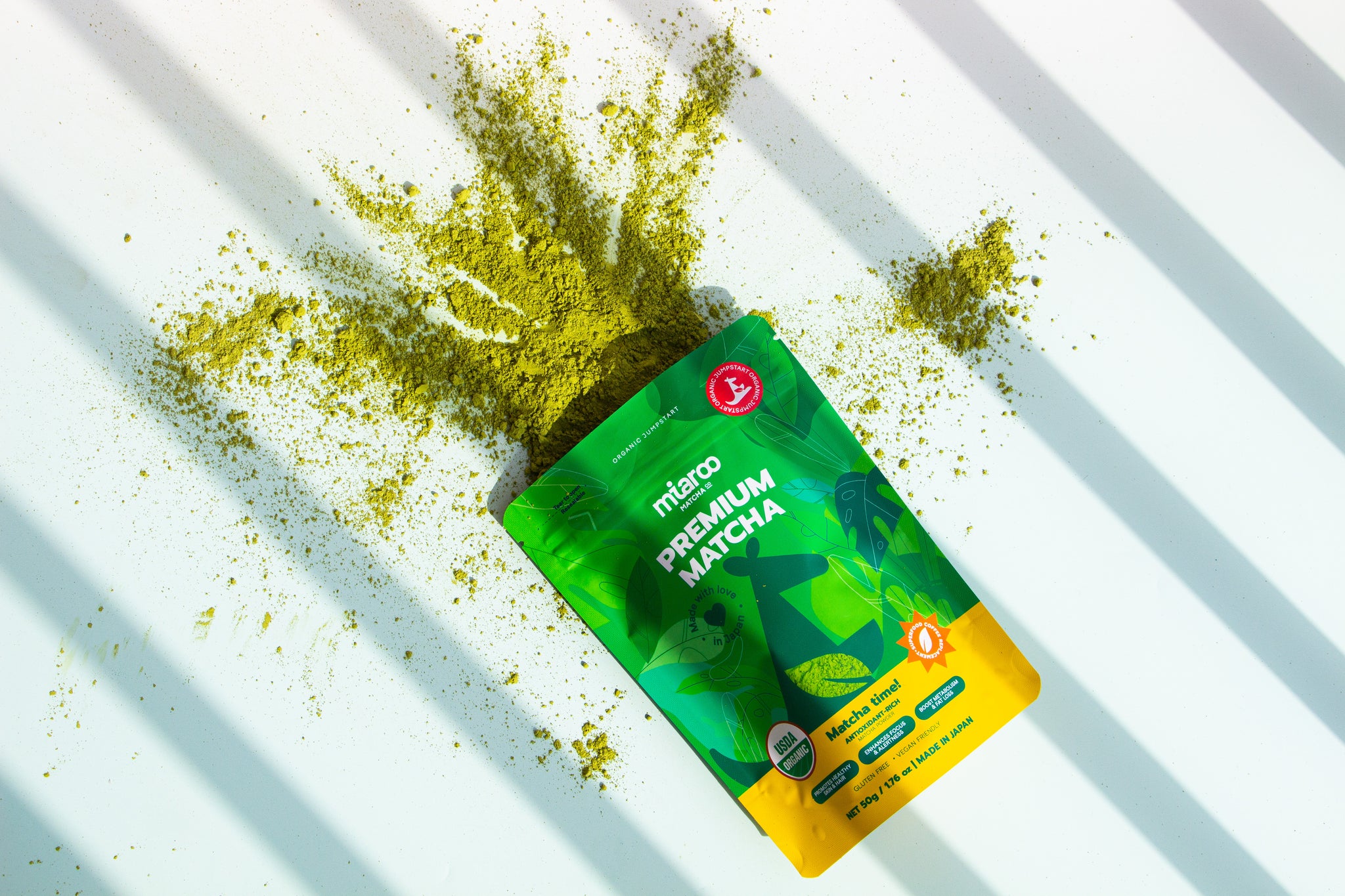 ENJOY THE BENEFITS
You'll be happy knowing that your body is receiving much-needed antioxidants every time you drink matcha. We recommend at least 2 cups per day to help you stay healthy, energized and provide support for your needs.
YOUR PERSONALSUCCESS TEAM
"3 weeks after your trial kit is shipped I will shoot you an email checking in with helpful tips and help customizing your order. You can even schedule a one on one training with our team via zoom.
That means you can change the contents, quantity, delivery date or even break our hearts and cancel altogether.
We're here to make you exceptional (and this easy)."
Q&A
All orders ship within 1 business day. They ship from one of our warehouses closet to you and take between 3-7 business days to arrive after they've been shipped!
Most matcha on the market is bitter, grainy, astringent, and dull in color, which means you have to add sweeteners or other additives to make it taste good. Tenzo, on the other hand, is so high-quality that it tastes great with just water.
For you matcha nerds out there, Tenzo is first flush ceremonial matcha. This means we only use the youngest, most nutrient-dense leaves off the top of a shade-grown green tea plant. Our plants are grown in Kagoshima, Japan, in volcanic soil by a family of farmers that have been cultivating green tea for over 400 years.
Most people start by swapping out their morning or afternoon coffee with Tenzo. But it's fine to drink Tenzo whenever you find yourself needing more mental clarity, energy, or focus. For the best results, use Tenzo to make similar drinks to the ones you already love. For example, black coffee = pure matcha and water. If you like adding cream and sugar, try that with Tenzo. Keep testing to discover what works and tastes best for you.
With matcha, you get what you pay for. Anything priced below Tenzo could be misleading. Most matcha on the market doesn't look right(dull and yellowish), doesn't taste good(too bitter), and doesn't make you feel good(not first-flush matcha). Tenzo was created and perfectly priced to get you the energy you need for less than a dollar a day.
Yes! Tenzo matcha is the perfect all-natural the combination of caffeine, L-theanine, and tons of antioxidants, matcha is great for you! It's the perfect amount of caffeine to give you energy without the crash, jitters, anxiety or guilt. It's got antioxidants for a quick immunity boost. And, when you need to focus, l-theanine is there for support.
THE SCOOP ON TENZO
Tenzo is the highest quality matcha for about $1/ serving